IKEA FAMLIY STREAMS connects live workshops and great content with IKEA FAMILY members world-wide. The live workshops provides knowledge, education and inspiration about home furniture and living.
IKEA FAMILY STREAMS are live workshop streamed to members, available on demand after event. Exclusively for the many IKEA FAMILY members. IKEA FAMILY is providing a live global workshop solution to suit regional needs. Locally recorded, providing content in the user's own language. The assignment was to create serial accuracy in IKEA FAMILY's digital-presence. Develop a concept after researching the most suitable format for global, country and store level.
Look back In 2017, I worked on an exciting project at IKEA as Creative Director. My task was to develop a concept to engage and provide added value to the IKEA FAMILY and their members. The result was a concept for live broadcast workshops with great content for IKEA FAMILY members world-wide. The live workshops provide knowledge, education and inspiration about home furniture and living. The concept was tested in several countries and materials were created in the local language. This is one of my favorite projects where IKEA offered a creative workplace and of course we chose to work in "the workshop cube named BILLY (after the famous shelf Billy) 
Client:
IKEA Group
Date:
2017
Category:
Creative Direction, Strategy, Concept
Did you know: "It´s proven that product shown through video viewers are 175% likely to convert than non-viewers. "
HOW
• Verify the solution in up to 4 markets.
• Establish a minimum viable content area as well as supporting functionality.
• Investigate the feasibility to gradually integrate the solution on a global scale, utilizing 
existingand coming capabilities within IKEA and have a clear picture of other initiatives that may be supported by the content area.
• Securing control groups in each test and learn for analyses of purchase history and other transactions following the digital workshops.
Business benifits
The digital workshops will reach many more of the IKEA FAMILY members with home furnishing inspiration and knowledge, living far away from the store.
Building consistency in digital presence for the IKEA FAMILY active members that stand for an average 60% of our turnover. We can follow behavior, via identification, and have statistically correct control groups from the same segment sample. The live stream test in w43 proved compared to the control group that 40% more made a purchasewithin2 months after having joined the live stream workshop.
STRATEGY
The concept follows several of IKEA´s strategies and directions.
WHERE DO THE MEMBER GET IN TOUCH WITH IKEA FAMILY STREAMS?
•Newsletter
•Local web
•Social media
The responsive platform
PERSONALISATION & RECOMMENDATION
To provide user value and retention, the content delivered to the visitor is based on personal settings and user behavior data.
For IKEA FAMILY it is essential to know what the members are viewing and when they are viewing certain content. This will allow us to target information and offers to our members. With every click, view or purchase, customers are giving us information about their wants, needs and lifestyle. This data is the basis for building personalized communications.
SIGN IN
User tests shows that 100% of the users found it difficult and frustrating to sign in with the current solution.
Easy sign in to access the material. Without navigating from the page. A signed in member provides us with critical information about who they are and what they do.
Afterthe usability test, we could conclude that a 100% of the users found it difficult, got frustrated and confused when they tried to sign in and take part of the IKEA FAMLIY content. (In the current solution). Problem with sign in will make many users navigate away from the page and not take advantage of the information given.
This is a critical part of the project and can affect the result. We recommend to resolve this problem as soon as possible.
CONTENT MANAGEMENT
A proposed global process, organization and governance structure to manage the solution could be as follows:
•Global Frame Agreement managed by Content Owner (within IKEA Loyalty Retail Services).
•Possibility for each country to do local suborder contracts with supplier.
•Content Owner accountable for all Content globally, providing directions, securing quality and cooperating with countries for alignment etc.
•Solution Owner with accountability for the technical solution, including life-cycle management, maintenance, technical training etc.
•Content Responsibility for local Content Production, Publishing and Management.
Did you know:  48% of customers spend more when theirexperience is personalized
74% of customers get frustrated when content has nothing to do with them
Skriva en roligare text inte en punkt lista.!
så du kan ta dela av live workshops och dess erbjudande vart nu är befinner dig. Göra dig tryggare i ditt köp och hjälpa till att utbilda i saker som att.. influenser från IKEA från länderna, kunna ta dela av material på sitt eget språk.
chat function rita detta concept I wireframes. placering av prpodukter för att hjälpa. live så man kan prata
enkelt att kunna transportera hitta en lösning som man enkelt kan bära med sig.
tester med delta are och produktion i de olika länderna.
Baserat på befintlig design 
Purpose
Invite IKEA family members to participate in the Digital workshop as a complement to the physical workshops that are already used in the.
Goal
• Realise that the Digital Workshop solution, currently being used in the pre-study, is being used in up to 4 geographically distributed markets.
• Establish a content area for the Digital Workshops as well as supporting functionality
• Investigate the possibility to gradually integrate the Digital Workshop solution on a global scale, utilizing existing and future capabilities within IKEA.Benefits
• Markets.
• Increasing the number of customers exposed to the loyalty program.
• Identify customers throughout the purchase cycle.
• Direct offers exactly.
Effect
• Increased sales 6 times more than before investment.
• After Digital Workshop in Sweden, a 40% increase in tendency to buy compared to a non-member that did not participate in the venture.
• Template for additional countries to adapt and implement.
Challenges
• Define problem areas and requirements for the support structure within the company.
• Identify the resource's needs for expertise that should be added to the IKEA Group in order to realize the desirable result.
• Range of features
• Interactions with other solutions in the application landscape of IKEA Retail. Solutions that were applied
• Development of the M2 platform
• Developed a livestream solution for the Digital Workshop concept.
Results
• Ten countries initially participated, eventually Sweden, Japan, Russia and Spain were elected.
• Implemented global content area.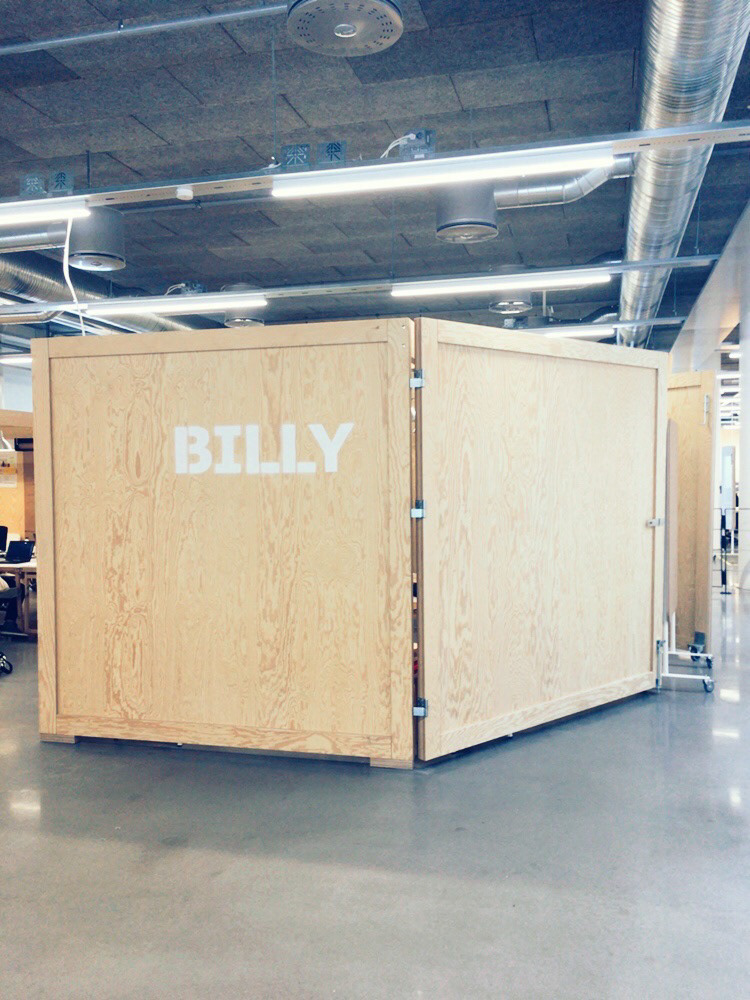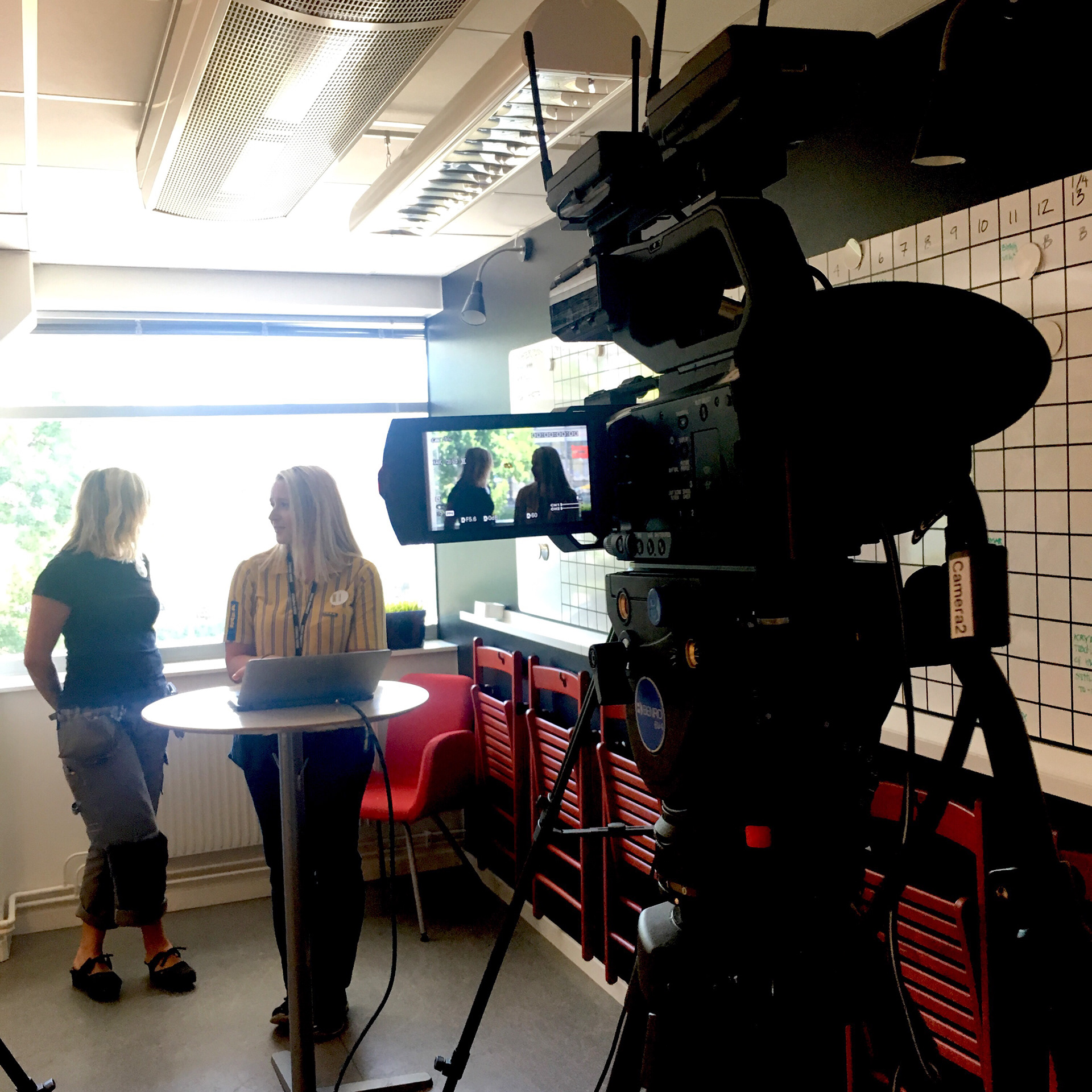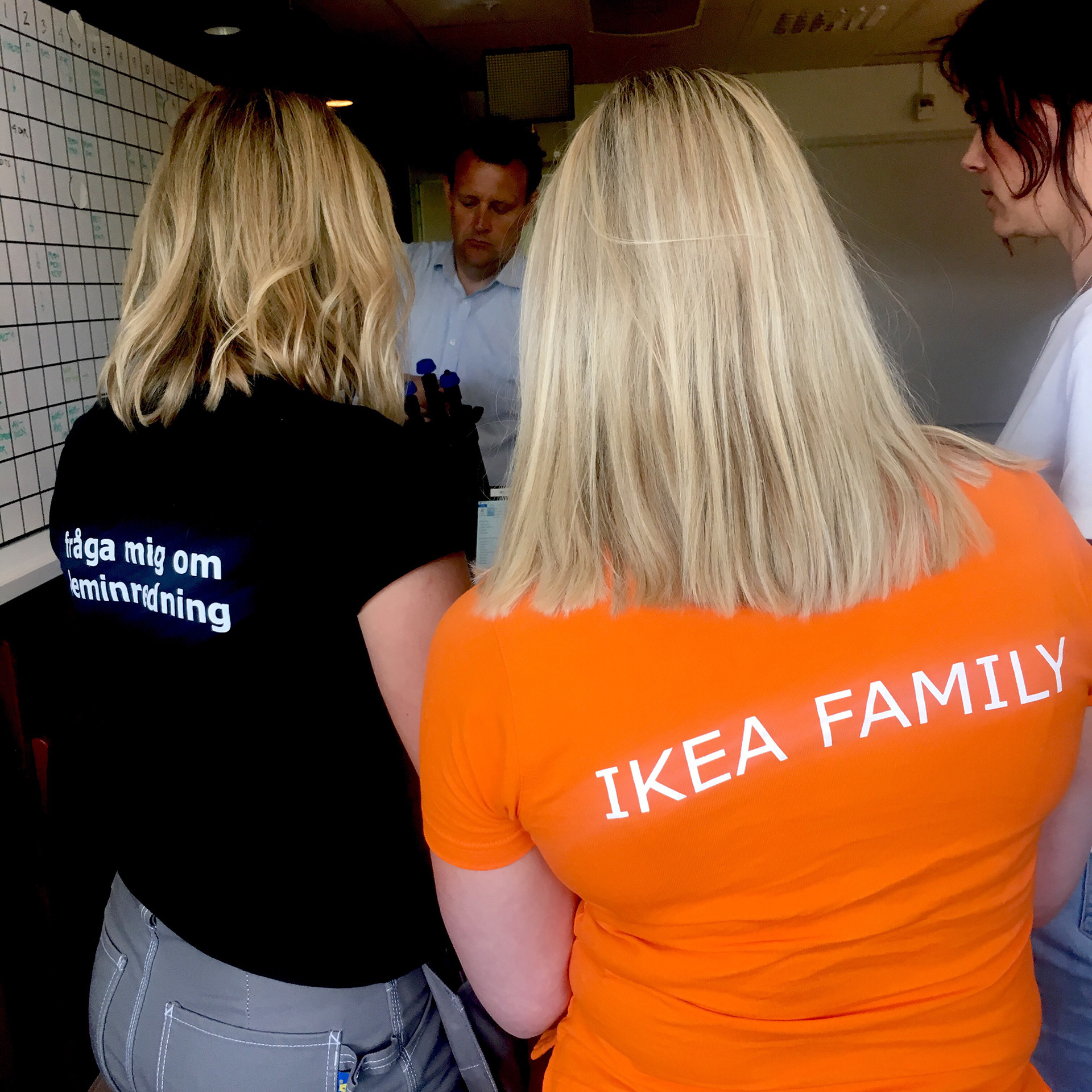 skulle vara enkelt att ta med sig utrustning, liten och live, Lösning från Live Arena