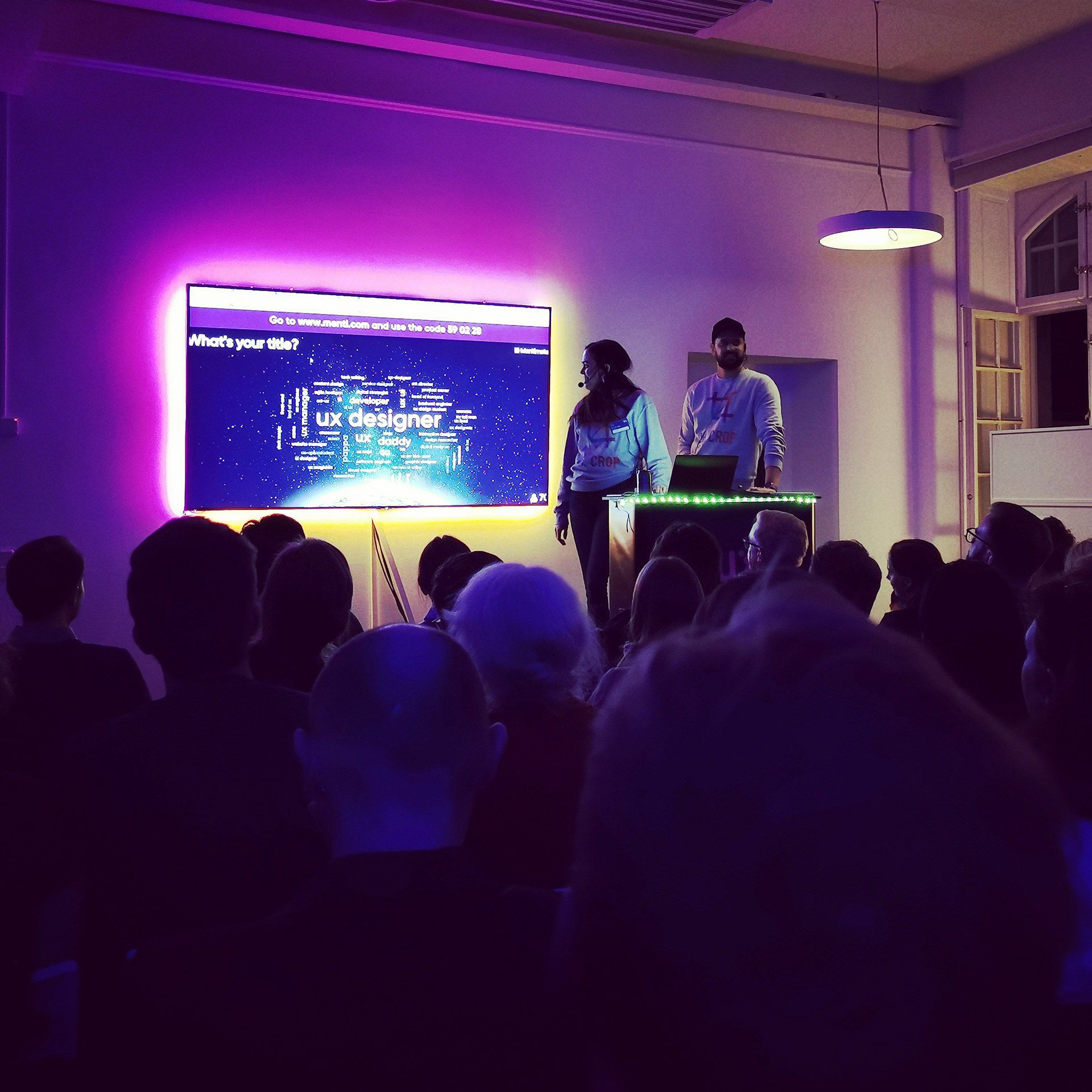 Exploring the past, present and future of UX design.
I want to talk about something that has engaged me for several years. To grow as designers together across border
s and c
ompanies, regardless of where you work or what competence skill level you have, UX people was created. 
One summer day in 2017, Emelie Svartling Stjärnborg and Björg Helene Eggen sat at a small cafe on Drottninggatan in Stockholm Sweden, brainstorming names for the UX design network they have just established through Bouvet. With a strong desire to engage UX designers in the Stockholm area. Several coffees
later, they had agreed on the name UX people. A fairy tale was born. This is the beginning of an exciting journey that will take us around the world.
Since then, UX people have engaged designers in design Sweden, through events, networks and competence sharing. We have had inspiring speakers from Google, Tobii, IBM, Adobe XD, GitLab, Twitter, Sony Music Entertainment, Nintendo, LEGO, Sketch, Shopify, Three UK, JPMorgan Chase & Co., HP, TeamViewer, AstraZeneca and many more. The format has ranged from small workshops to multi-day events and conferences with visitors from all over the world.
In 2020, UX people were also established in Oslo and London. The group now has collaborations, sponsors and networks worldwide. The strength and dream of the network is competition-free competence sharing where designers share and be really nerdy, in a relaxing and friendly
environment. 
" I am happy that I work in a workplace that gives me the freedom to grow, support my ideas and test new things such as establishing a UX network. "
The strength and sucsses lies in the community and all the fun we have together. Many thanks to everyone who contributes with their strong commitment to the network as speakers, audiences and organizers. If you want to get involved, you can take part in the meetup group UX people Stockholm, London, Oslo, our Slack channel or our mentor program. Everyone who is interested and works with design is welcome to participate in our network.
All the extra effort and late nights make it worth it to see the joy and the family feeling of the participants. Hope to see you soon IRL! 
UX people offer
Event
Community and a network
Competence sharing
Workshops
Courses
Educations
Inspiration
Mentoring program
Free beer and food
Mingle
Where can you meet UX people?